What I read: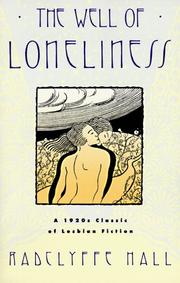 On Friday I finally finished Radclyffe Hall's The Well of Loneliness. I have a fuller review brewing, but for now all I can say is I really enjoyed it except for when I didn't. I swear there will be a review this week!
~~~ Stats ~~~
Started: 21 January 2016

Finished: 05 February 2016

Pages: 448 pages

Challenges: #ReadMyOwnDamnBooks, Back to the Classics Challenge, Virago project
Owned/Borrowed/Library: Owned

Stars: Two out of five stars

What I'm reading:
I'm participating in #comicsfebruary and reading Nimona (it is SO GOOD). I'm also still listening to the audio version of Sarah Waters The Little Stranger. Tiny Beautiful Things by Cheryl Strayed is on my nightstand and I read a couple of pages at night.
What's up next: I'm thinking of grabbing Life After Life by Kate Atkinson for a more modern read. Also, I'm feeling it is time for a poetry collection or two.

Other Bookish News: I'm struggling with reading right now. I'm so focused on proper sleep and health right now and my lack of reading time is making me grouchy. Why sleep when you can read, amiright?

Happy Reading!